By Gender & Society editorial board member, Miliann Kang *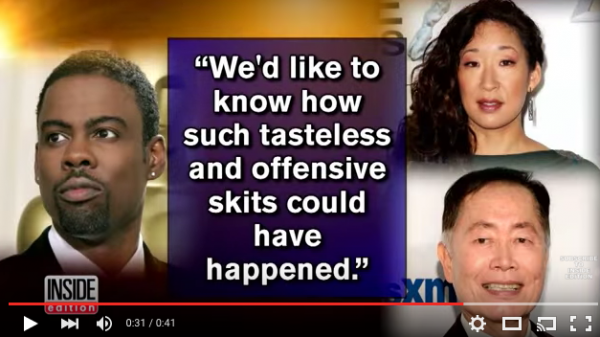 The Academy of Motion Picture Arts and Sciences issued a statement two days ago regarding offensive jokes about Asians at the Oscars over two weeks ago. It was a kinda-sorta-apology, although an underwhelming one at best. Actor George Takei referred to it as patronizing.
I'm proud that twenty-five Academy members of Asian descent, including Takei, director Ang Lee, actor Sandra Oh and documentary maker Freida Lee Mock, wrote a joint letter that influenced this apologetic gesture. It takes some of the sting out, but not all of it. I wish for a more full-throated apology from the Academy, and that Chris Rock and Sacha Baron Cohen would apologize too.
Many Asian Americans have already commented incisively about the racist jokes toward Asian Americans at the Oscars—including Asian American bloggers and organizations, Twitter, and public figures such as Jeremy Lin and Constance Wu.
What I offer here is less media analysis, and more mother love, or ache. For my own child, and for all the other Asian American children who watched three children who looked like them being made fun of on a world stage. Continue reading "An Asian American Mother's Question to Chris Rock and the Academy" →